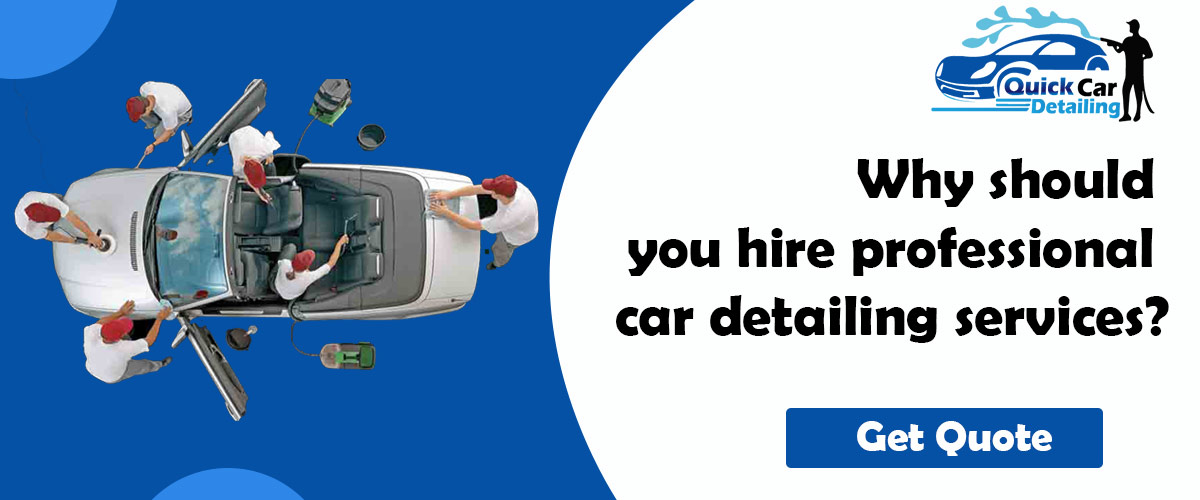 Why should you hire professional car detailing services
Maintaining a car and keeping it clean is a tough deal as your car is just the same as you, traveling to different locations in different situations. For the fit status of the car, you not only needed the regular brake tests and oil changes but also required some significant car detailing. a few professional cars detailing Brisbane-like services, you will find great cleaning options for your car in a totally reliable manner. so, Let's get to find the details for why you must hire a professional for your car detailing -
Detailing the car may seem as tough but this service can provide your car some extra shine. Not just will your car look the same as new, detailing would give some great benefits for your car including maintenance.
Car detailing contains a significant standard treatment to clean every single part of the car including interior and exterior. The first thing people usually notice regarding your car is the exterior look of it and due to this only reason, you should need to confirm that it looks as excellent as a brand new car.
Affordable car detailing starts with a powerful cleaning, followed by rigorous handwashing with a smooth cleanser which ends with drying. After finishing the wash, the car is efficiently polished as it is normal for a car to lose its shine. Along with specialized car cleaning services you can confirm that your car seems its cleanest and finish processing in the best situation.
It's simple for dirt to collect inner-side a car over the period of time in some manner or another. The first step of interior vehicle detailing or all seats shampoo and steam clean starts with the utilization of a vacuum. 
All parts of the car need a deep and perfect cleaning including the foot carpets inside the car which must be carefully scrubbed and cleaned. The main objective is to remove the blemishes and stains with a routine wash and the dashboard and windows are easily getting cleaned with any cleaning agent. 
In case you hire the service of a professional car wash in Brisbane, you can confirm that your car is in its best condition. There is an amazing possibility that lots of people have sat in your car over a period of time. It indicates that germs and dirt get accumulated. 
carpet steam cleaning services with sterile and vacuum wipes eliminate the dust particles as well as kill germs thus you feel good while you are sitting in your car. A shining, clean, and spot-free car will catch the attention of many possible buyers once it is time to sell your car.
Auto detailing is not a requirement, it's a necessity, yet it is really worth your time. Your car is a sign of you, and it adds to how people plan for you. A normal vehicle wash would just do so much; though, a rigorous detailing can eliminate the extreme flaws and stains that stay in your car.